Enjoy where history lives.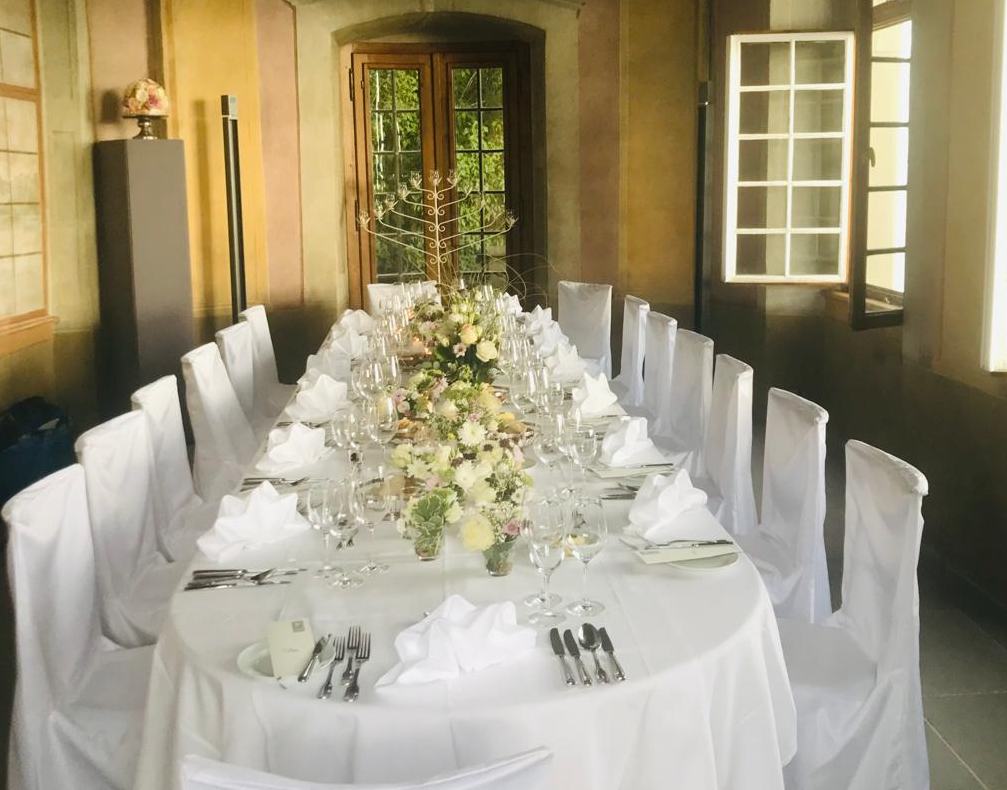 History has been made at Meersburg New Palace since 1710, when the pavilion below the palace garden served as a retreat and backdrop for the prince and small parties.
Thanks to conservation and restoration work, the garden pavilion of the New Palace also bears glorious witness to the culture of the prince-bishop's court. The pavilion, now called "Teahouse", located on the terrace below the palace garden, is a pleasure house with a single room of 30 m² area. Its entrance portal, like the entire garden, faces the Old Palace and is accessible via a stone staircase from the terrace.
Directly in front of the pavilion was an orangery until 1741, where the exotic plants were housed during the winter.